Garage Door won't' open or close with remote control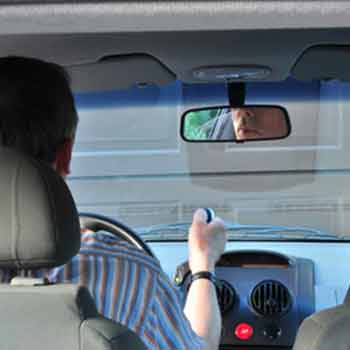 We love our remote controls! They afford us the luxury of simply tapping a button and getting things done! Whether it's turning a channel on the flat screen TV or opening our garage door, our remotes offer us convenience that we have come to love (and expect!). But what happens when our remote no longer works like we want it to? Sure, you can get up and manually change the TV channel but what are you supposed to do when it affects your garage door? It always seems to happen at the very worst time, too. You might be backing out of the garage, on the way to taking the kids to their recital and it happens; the garage door won't close. Or you've just come home during a pouring rainstorm and you can't wait to get inside where it's warm and dry, but your garage door won't open! You push the remote button again and again, but to no avail. Here at Aventura Garage Door Pros we know how aggravating this issue can be. That's why we've put together some helpful pointers that just might help save the day!
One is your opener and the other is your remote
There IS a difference! Many times our Aventura, CO garage door repair pros get calls from folks that confuse the two. Just because your remote is not working doesn't mean that your opener is damaged or ruined; the remote works with the opener unit but is only a part of it.
Check your remote's battery first
First of all, be sure to check the condition of your remote's battery. This is easy to do and won't take a lot of time. Simply open your remote, remove the battery, and test it using a home battery tester or take it to a local store that offers free, no obligation testing and have them do it. If you wind up actually needing a new battery you might consider getting it at the store that did the free testing but you are under no obligation to do so, so just keep it in mind. Many of your home improvement and general retail stores offer this service including Home Depot, Target, Wal-Mart, Costco, Lowe's, K-Mart and others like them.
Next, check your battery terminals
Another small task that you can do while you check the condition of your remote's battery, is to look over the terminals that hold the battery in place. How do they look? Are they holding the battery snugly and are not too loose? Do they show signs of corrosion from battery leakage? These terminals are meant to be easily adjusted so if you would like yours tighter, just squeeze them together with your fingers until they grip the battery to your satisfaction. You'll want a good, solid contact with the battery in order for it to work its best.
Clean your remote buttons!
You can compare your remote's buttons with your computer's keyboard; if it's dirty, sticky or clogged with food particles, spilled soft drinks or dust, it won't work right. Keep yours clean and debris free and you can expect longer and better performance from your garage door openers remote .
Check for any garage door locks!
If your terminals are clean and your remote's battery is good, be sure to check for any attached garage door locks. These can be attached and then forgotten about, leaving you to think that the problem is in your opener system or remote when it actually is not. Look for an attached lock located in the track where it can prevent the garage door from going up or down. If you find one, remove it as soon as possible before you or someone else burns out the remote's motor or causes damage to the garage door itself by trying to force it open.
Check your sensors
One of the main culprits of garage doors not working right is your sensors. If these photoelectric safety eyes are not aligned just right, your garage door will not work automatically. Your sensors could be out of alignment or the lenses could be dirty or covered with cobwebs. Aventura Garage Door Pros recommends a thorough check of your safety eyes to make sure that the beam is in fact sent from one sensor to the other. If you know how to check for this, proceed to do so. If not, check your owner's manual or go online and look at any number of videos on YouTube or Vimeo on how to do this. While you are at it, you can view dozens of related videos on garage door remote care and use. You can also do a Google search using the keywords "safety sensor alignment" and "garage door opener remote care" and see what comes up.
Be sure to check your lock button
You may or may not have this option on your garage door opener system. If you do, it's located on the wall station on the inside of your garage. Some systems have this option that locks your garage door and prevents it from opening with a remote from the outside. It is usually activated when the owner is away on vacation or on a trip. Anyone with access to your remote cannot activate your garage door if this lock is in place.
Call in the pros!
If you are still stumped; call in the experts! Our technicians here at Aventura Garage Door Pros are always happy to come to your aid. We offer dozens of needed garage door services and the very best parts and accessories for your garage door, springs, opener unit and safety sensors. Prices are affordable and we gladly provide 24-hour emergency assistance whenever needed. You can always trust our Aventura, CO garage door repair pros to do a great job for you. We know how vital your garage door is to your security and convenience. Use our tips above and see if they help, but don't hesitate to call us in and take advantage of our expertise and training!
90 Days
Warranty on all
Installation and repairs of garage door, openers & Springs
10% Off
Garage Door Repair
$20 Off
Garage Door Spring Repair
$75 Off
New Garage Door Installation